National Links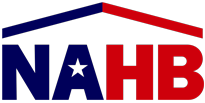 NAHB News Feed
The home building industry has always been a staunch advocate for the safety of workers, but COVID-19 has heightened some of elements that can affect builders' safety, which companies continue to work hard to address. See how builders are addressing these issues in the latest episode from TheHill.TV. The post How the Home Building Industry […]

A potential silver lining in opioid treatment is the increased, and nearly exclusive, use of telehealth practices. Addiction counselors and physicians have noted that virtual medicine gives them access to patients they did not previously have. The post COVID is Making Opioid Crisis Worse, But Treatment is Changing for the Better first appeared on NAHB […]

Workforce training can be a launching pad into a rewarding, well-paying career that might otherwise be unavailable to people with a criminal record. That was the message NAHB Chairman Chuck Fowke delivered during a Sept. 22 discussion on criminal justice reform hosted by the Republican Governors Association (RGA). The post HBI Well Suited to Help […]

By an overwhelming bipartisan vote of 359-57, the House voted on the evening of Sept. 22 to pass a stopgap spending bill that will avert an impending government shutdown by funding every federal government agency at current levels through Dec. 11. The Senate is expected to approve the bill in the near future. Absent congressional […]

NAHB's Election 2020 online HQ showcases presidential candidate stances on housing issues, congressional endorsements, get out the vote resources and more. The post Vote Nov. 3: Make Housing and Your Business a Winner first appeared on NAHB Now | The News Blog of the National Association of Home Builders.